Me'ekamui statement on mining in Bougainville
Posted On August 7, 2014
PHILIP MIRIORI – CHAIRMAN ME'EKAMUI GOVERNMENT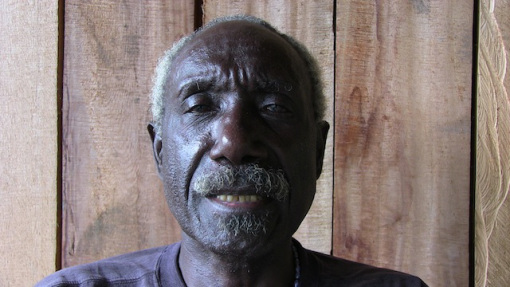 OF UNITY — BOUGAINVILLE
August 01 2014 – Arawa
Our recent reconciliation between Meekamui members of North and Central Bougainville and our pledge to support the ABC has been well publicised and well received both here and abroad.
From this time forward, the Meekamui will fully participate in the Bougainville political process, including the 2015 elections, in order to achieve the goals that we have sacrificed for.
Those goals are:
To return the ownership of the resources of Bougainville back to the customary landowners.
To realize total political independence; and
For BCL to pay compensation for the destruction of life, property and the environment that they are responsible for on Bougainville.
The first step to achieve these goals requires the ABG to enact into law a stand-alone Bougainville Mining Policy that makes a clean break from the past. We see that Australian advisors continue to try force BCL sack into Panguna through the 4th draft May Bill mining policy. This is a dangerous and potentially destabilizing move and is not acceptable to the Meekamui.
The Bougainville Mining Act must once-and-for-all rid us of the previous colonial imposed ownership system and return the Panguna mine lease and exploration licences back to the customary landowners.
Any talk of Belccl, or of BCL returning to Bougainville, should only take place after a "made-in-Bougainville' mining policy is in place that meets the aspirations of the Me'ekamui and the people of Bougainville, and on terms that are acceptable to us.
PHILIP MIRIORI –
Me'ekamui Government of Unity