OceanaGold and El Salvador
Posted On August 29, 2013
Scars of civil war still fresh in the country's social landscape. After years of civil war El Salvador remains a fragile country both politically and economically. With a geographical territory a third the size of Tasmania, a population of 6.2 million and scare water resources, the country struggles to provide a decent livelihood for all of its citizens. Since theend of the civil war in 1992, successive governments of this small Central American nation have sought to industrialise the country by opening up the economy and encouraging foreign investment.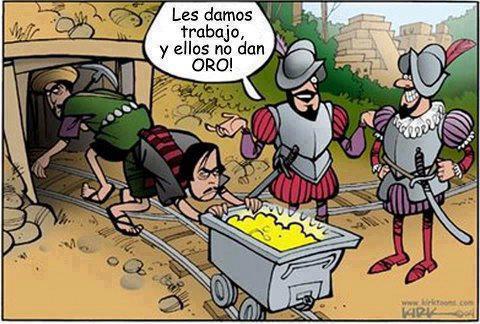 Even though mining has not featured strongly in El Salvador's economic history, mining companies have taken advantage of the country's relaxed foreign investment rules to start exploration activities. Since the early 2000 as many as 10 transnational mining corporations are prospecting for gold and other precious minerals buried under the northern mountains which provide the main source of clean water, fresh air and local agricultural production for the country.
As gold mining corporations have lobbied to introduce a legal and logistical framework to set up industrial scale open pit mines through the northern region, they have met highly organised opposition from communities, civil society and church organizations that have repeatedly raised concerns over the use of excessive amounts of water, environmental degradation, public health impacts, as well as the social division that these projects may cause in a densely populated and politically polarised country with one of the highest levels of vulnerability to natural disasters.  This fight in defense of a sustainable environment has been led by a highly organised movement of civil society organizations convened under the National Roundtable Against Metallic Mining, as known as "La Mesa".
La Mesa has conducted a successful national and international campaign to stop mining in the country. For instance, in 2009, the current Salvadoran government acceded to public pressure and stopped issuing mining exploration and exploitation permits. This moratorium represents a break from previous government policy, which included granting mining exploration permits without prior, free and informed consent.
Corporate response. In response to the moratorium, two mining corporations (Commerce Group based in Wisconsin, US, and Pacific Rim Mining, based in British Columbia, Canada), are suing the current government for over US$ 400 million under the International Centre for Settlement of Investment Disputes (ICSID), an international trade tribunal housed by the World Bank. These law suits, allowed under "investor – state" clauses contained in free trade agreements such as CAFTA (of which El Salvador is signator) are not only a drain on the government's limited resources, but also threaten the democratically elected government of El Salvador's right to make policy decisions based on the public interest.
Of the two companies, Pacific Rim Mining has been the most problematic in the country.  Not only is it demanding the lion's share of the law suit (US$315) but has also already caused tremendous social division in the community of San Isidro, where its operations are located. At least seven people have died since 2009 as a direct result of this particular conflict.  Intimidation and attacks of community leaders and their organisations continue to be a common occurrence and many environmental activists, are currently under death threats. Allegations of a corrupt relationship between company officials and local authorities such as the mayor's office, the police and the local courts are rampant.
La Mesa's Australia campaign La Mesa is an inspiring force in the resistance against the devastating impacts of resource extractive industries and ongoing human rights abuses in El Salvador. However the struggle is far from over. Because most mining investment in El Salvador comes from companies located in North America, La Mesa's anti-mining campaigns have traditionally drawn their support from people and organisations based in the US and Canada. This will certainly change now that OceanaGold, a Melbourne based mining company, is a majority share holder of Pacific Rim stock thus becoming a source of funds to help "move forward" Pacific Rim's lawsuit against El Salvador.
To raise awareness of the problems associated with resource extraction in El Salvador and to encourage individuals to join our campaigns here in Australia, La Mesa, organised a very successful fact finding mission in April this year. It is also organising, with the support of a few Australian civil society organisations, a national speaking tour featuring a community leader from San Isidro. More details about the tour will be made available later in the year through this newsletter and directly via this author. In the meantime it is important that we in Australia demand OceanaGold cease any support to Pacific Rim's bid to overturn a decision made by a democratically elected government.
By Vladimir Pacheco (krupuk2000@gmail.com)
Some relevant links:
http://www.nokangaroocourt.org/
http://www.zcommunications.org/resisting-cafta-and-metal-mining-in-el-salvador-by-leah-wilson
http://www.theguardian.com/global-development/poverty-matters/2013/jun/10/el-salvador-mining-ban-water-security?INTCMP=SRCH
About The Author
admin