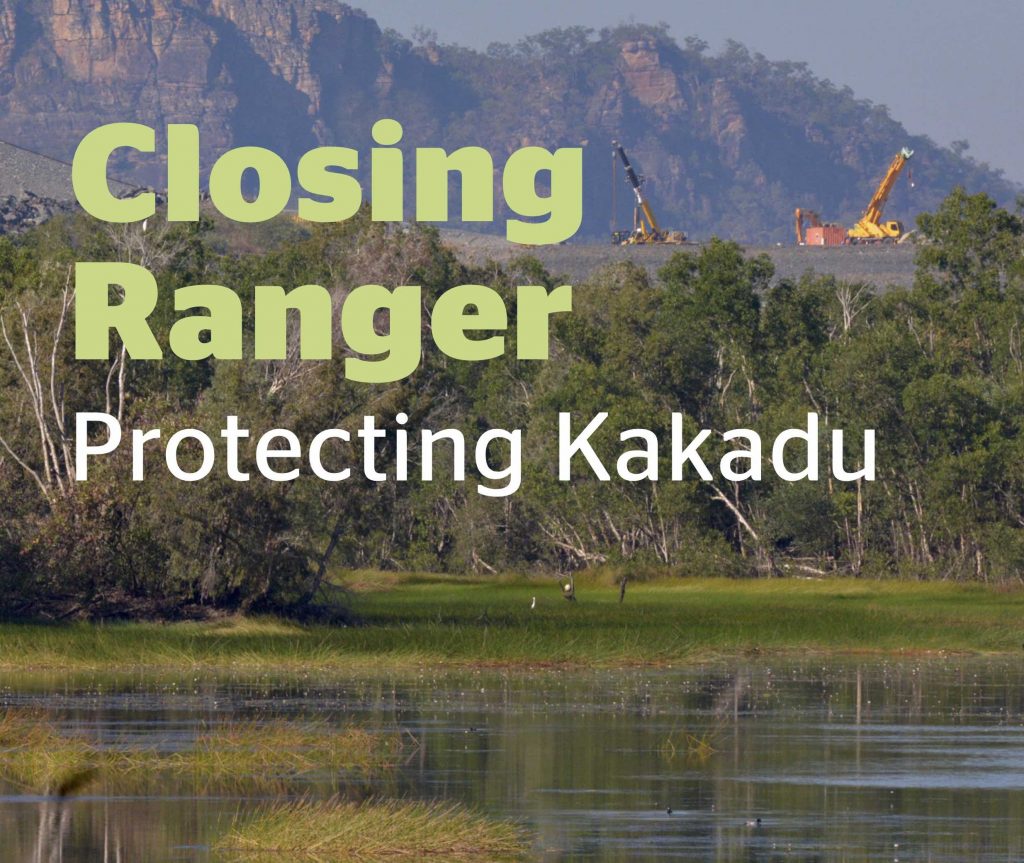 Closing Ranger – Protecting Kakadu
Executive summary
From the escarpment country and rainforests to the wetlands and tidal mudflats, Kakadu National Park encompasses a unique and precious natural heritage and protects ecosystems of outstanding value, diversity and beauty.1
The Ranger uranium mine, which has operated since 1980, is surrounded by the dual World Heritage listed 20,000 hectare Kakadu National Park.
Kakadu contains some of the world's oldest and most important archaeological and art sites and is home to the living cultural tradition and practise of the Aboriginal Traditional Owners. Recent archaeological work at Madjedbebe on Mirarr lands shows that people have been continuously living in the area for around 65,000 years.
The cultural legacy of 65,000 years of occupation and ownership is imprinted on the region and witnessed by the many visitors to Kakadu each year. For the Mirarr people the issue is simple and irrefutable: "Mirarr cultural values are integral to the cultural values of Kakadu National Park."2
These are historic times for Kakadu. In January 2021, following four decades of imposed uranium mining and milling, operations at the Ranger uranium mine will end. This will leave a heavily impacted site that requires extensive rehabilitation. The rehabilitation will be complex and costly.
It must be of a very high standard to realise the company's obligation to rehabilitate the site to a standard suitable for incorporation into Kakadu National Park and to meet the clear expectations of multiple stakeholders.
Australia has a long history of sub-standard mine closure and rehabilitation in both the uranium and wider mining sector. Two former Rio Tinto uranium operations at Rum Jungle (NT) and Mary Kathleen (Qld) remain highly problematic. A far better approach and outcome is needed at Ranger.
ERA and Rio Tinto are required to "…rehabilitate the Ranger Project Area to establish an environment similar to the adjacent areas of Kakadu National Park such that, in the opinion of the Minister with the advice of the Supervising Scientist, the rehabilitated area could be incorporated into the Kakadu National Park." (Clause 2.1, Ranger Environmental Requirements, Section 41 Authority)
The company must also ensure that "(i) the tailings are physically isolated from the environment for
at least 10,000 years; (ii) any contaminants arising from the tailings will not result in any detrimental environmental impacts for at least 10,000 years." (Clause 11.3, Environmental Requirements, Section 41 Authority)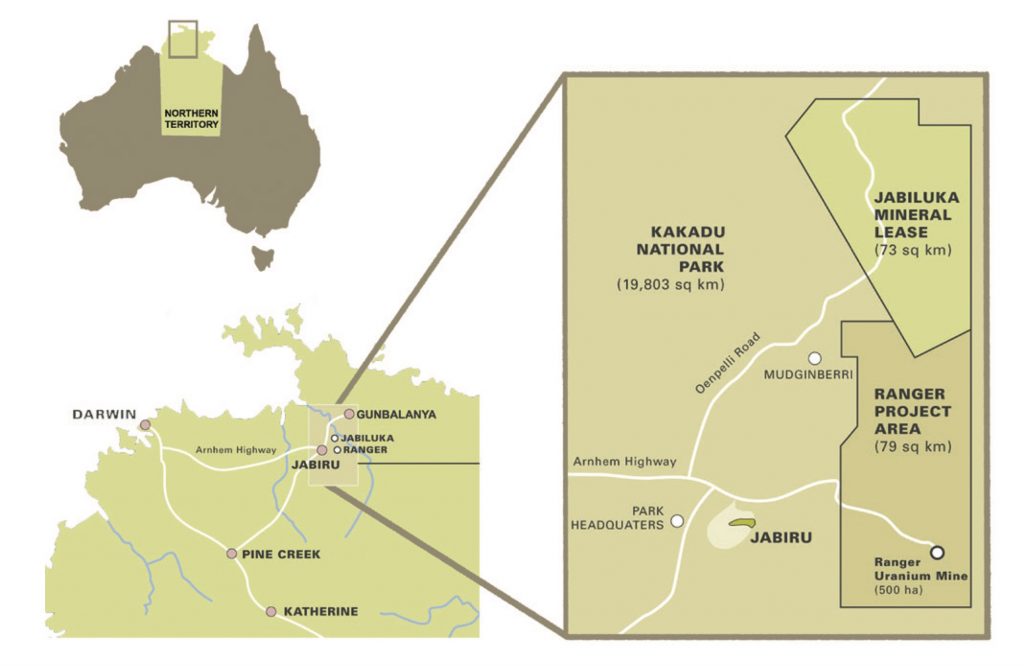 Our joint review of the 2020 Ranger Mine Closure Plan (RMCP) identifies some key issues and barriers to achieving the environmental requirements and objectives at Ranger. In raising these issues we seek to improve the prospects for achieving a rehabilitated Ranger site that can be incorporated into Kakadu National Park. Efforts to meet this obligation and objective are currently being hindered by:
an unrealistic mandated rehabilitation timeframe
information and data deficiencies and continuing technical uncertainties
persistent technical challenges relating to groundwater and tailings management
a lack of remediation planning and the unexplained de-prioritisation of rehabilitating the large and long-lived radioactive tailings plume beneath the site
a proposal to leave the floor of the tailings dam in situ, risking contaminants entering Kakadu
inadequate contingency planning and a lack of consideration of climate change impacts and scenarios
an absence of social impact analysis and engagement
a lack of clarity around the post-closure regulatory framework and the oversight and accountability needed to ensure compliance with the RMCP and closure criteria
uncertainty over the adequacy of current and future financing – especially in relation to post- closure site monitoring and mitigation works
lack of clarity on the United Nations Educational, Scientific and Cultural Organisation's (UNESCO) World Heritage Committee standards for incorporation of the remediated Ranger site into Kakadu National Park
a lack of transparency around the status and process for assessing the separate stand-alone applications for significant aspects of the rehabilitation work.
There is a high level of national and international interest in the rehabilitation of Ranger. Realising
a successful outcome is a key challenge for both the Commonwealth and the mining company. There is a need for the Commonwealth to more actively engage to establish strong closure and post-closure requirements for the Ranger site. This is particularly important given the Commonwealth made promises to the Aboriginal community even before mining began that are yet to be realised.
Eyes are also firmly on the performance of the mine operator Energy Resources Australia and
Rio Tinto, as ERA's largest (86%) shareholder. Rio Tinto has suffered significant reputational damage over its recent and deliberate destruction of Aboriginal cultural heritage at Juukan Gorge in the Pilbara. There is no room for company error or complacency at Ranger. We acknowledge Rio Tinto's commitment to rehabilitate the Ranger site. However, we are concerned by recent ERA 3 comments to adopt 'best-in-class' rehabilitation. This standard is vague, lacks clear definition and is a variation from earlier commitments to meet the Environmental Requirements (ERs). We urge both companies to commit to and realise the comprehensive and successful rehabilitation of the site. Rehabilitation success should be measured on the ability to meet all ER's and statutory requirements and for these outcomes to be enduring over a significant time period.